ONE on ONE with GOD: Preview
ONE on ONE with GOD: Overview video of our vision and direction.
ONE on ONE with GOD: A Path
ONE on ONE with GOD: A Path…that leads to knowing Jesus personally
ONE on ONE with GOD: A Lifestyle
ONE on ONE with GOD: A Lifestyle…of walking daily in intimate fellowship with Him
ONE on ONE with GOD: A Tool
ONE on ONE with GOD: A Tool…for making disciples and producing disciple-makers
Personal Testimony: Alicia Crawley
Alicia Crawley, ONE on ONE with GOD disciple-maker and author of Wonderful Counselor, shares how God guided her through deafening pain and grief to become her Wonderful Counselor.
Media Kit
Use the items in this Media Kit to let your church family know that ONE on ONE with GOD will be starting soon. We have a variety of full-color tools designed to make it easy for you to advertise your upcoming group.
For those who want to design their own promotional materials, the Media Kit features downloadable graphic files of the ONE on ONE logo, workbook cover, leader's guide cover, and more. (These are the first five items shown below.)
We have also prepared postcards, bulletin inserts, and two sizes of posters for both 15-session programs and 12-session programs, all of which are available as PDF files for you to download and print. For best results, right click on the link you desire, choose "Save target as" (in Internet Explorer) or "Save link as" (in Firefox), and save the file to your hard drive.
Now open your file(s) with Adobe Reader or Adobe Acrobat and personalize the documents. Simply click on the blanks below the "Please join us!" banner and type in the details relating to your group's meeting place, date, time, and contact person. Then print your posters/bulletin inserts/postcards. (Note: If you do not want color posters, set your printer for grayscale printing.) Cut your bulletin inserts in half and your postcards in fourths, and you're ready to advertise!
Logos and Covers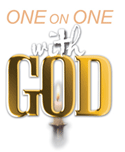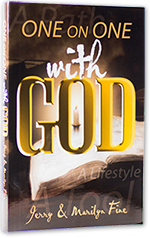 ONE on ONE with GOD Workbook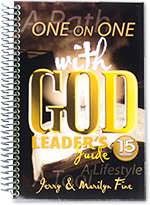 ONE on ONE with GOD Leader's Guide Cover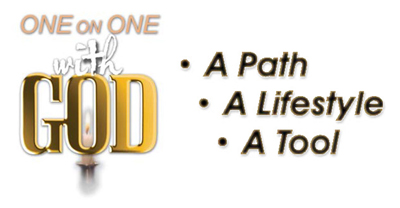 ONE on ONE with GOD Path/Lifestyle/Tool

ONE on ONE with GOD Path/Lifestyle/Tool – V2
Materials for 15-Session Programs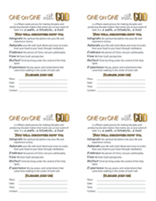 ONE on ONE with GOD 15-session Postcards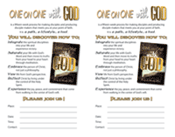 ONE on ONE with GOD 15-session Bulletin Insert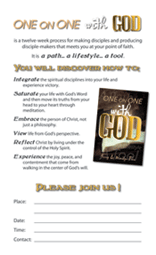 ONE on ONE with GOD 15-session 8½" x 14″ Poster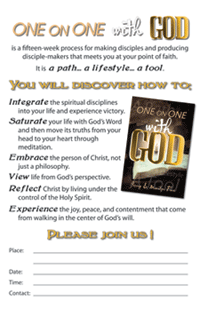 ONE on ONE with GOD 15-session Poster (11″ x 17″)
Materials for 12-Session Programs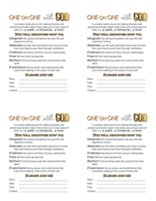 ONE on ONE with GOD 12-session Postcards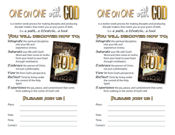 ONE on ONE with GOD 12-session Bulletin Insert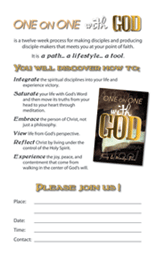 ONE on ONE with GOD 12-session Poster (8½" x 14″)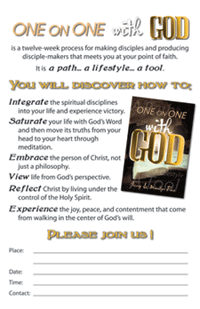 ONE on ONE with GOD 12-session Poster (11″ x 17″)